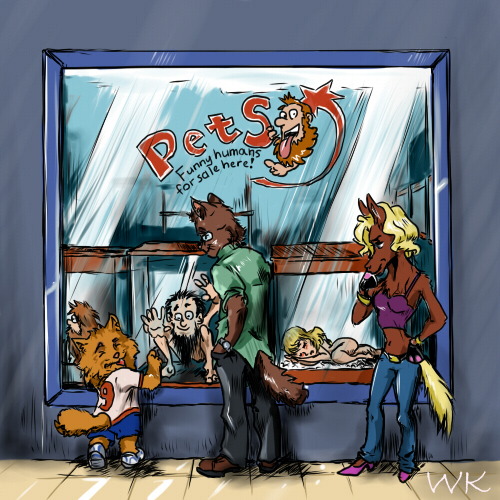 Animal Shelters: First US state chapter of the Humane Society to open pet adoption centers in at...
...least one indoor shopping mall in each city in its state. [The more of these pets that are seen by the public, the more will be adopted and the less will need to be killed by the Humane Society.]
Future Challenges:
First indoor shopping mall animal adoption center:
1) To have a "petting zoo" of its more sociable pets (e.g., Golden Retrievers) that are up for adoption. The center can require children and teenagers wanting entry into the petting zoo to be accompanied by one of their parents or legal guardians. [The parent and legal guardian requirement is to get the adoption decision-makers to come into the center as well as to prevent unruly children and teenagers ("mall rats") from abusing the animals.]
2) That part of a shopping mall that has all of its retail stores place donation cans for the center next to all of their cash registers.
Discussion:
If you would like to discuss this challenge with others, click
here
to go to this challenge's discussion forum.