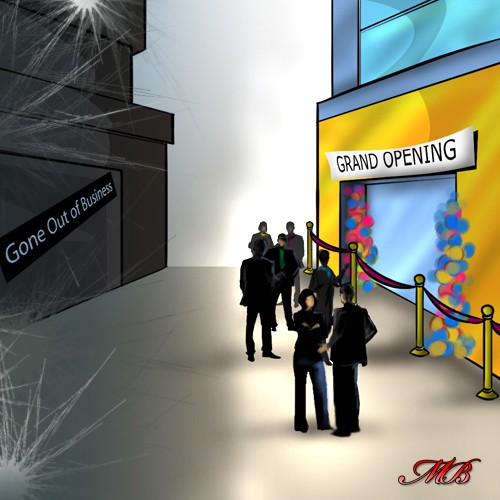 Business: First association of bloggers who solely focus on local businesses and their local...
...business community. The blogger must be committed to interview the owners of both new and going-out-of-business businesses; profile business loan officers of local banks, business professors of local colleges, business law lawyers of local law firms, and business accountants of local accounting firms; breaking ground ceremonies of new business buildings; and zoning board meetings.
Future Challenges:
First local business blogger to receive a good citizenship award for their blog work from a:
1) Mayor.
2) Governor.
3) Top federal politician (i.e., US President).
4) CEO of a bank chain with at least 250 banks in it.
First bank chain (250 or more banks in it) to annually give:
5) An award to the best local business blogger.
6) Gold, silver and bronze medals to the three best local business bloggers.
7) At least a million dollars to the best local business blogger or blog team, half a million dollars to the second best, and a quarter of a million dollars to the third best.
Discussion:
If you would like to discuss this challenge with others, click
here
to go to this challenge's discussion forum.