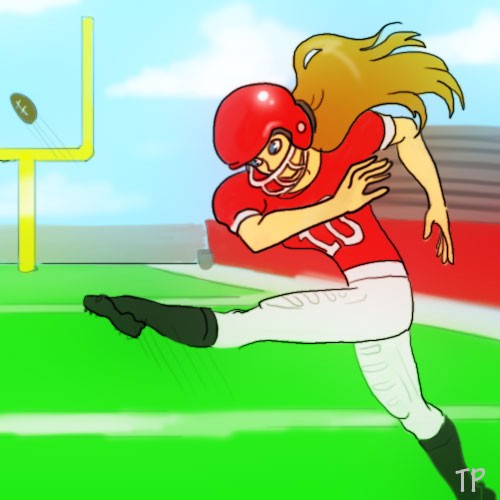 Football: First female player to be hired and serve on a NFL team as one of their kickers. [As the...
...National Football League (NFL) is always looking for ways to increase their viewership by women, they couldn't do better than this challenge.]
Future Challenges:
First female NFL kicker to:
1) Kick the field goal that wins a game in overtime.
2) Be the starting kicker for a NFL team.
3) Be inducted into the Pro Football Hall of Fame.
Discussion:
If you would like to discuss this challenge with others, click
here
to go to this challenge's discussion forum.