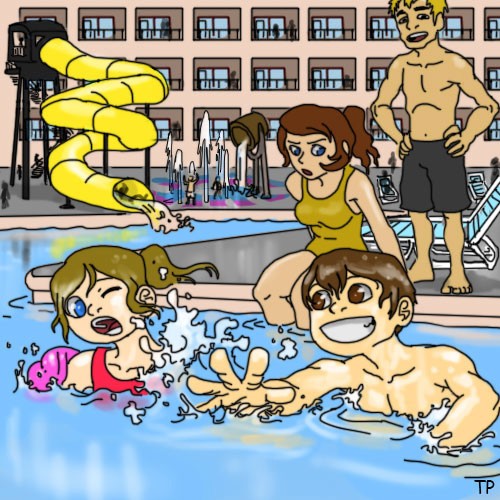 Lodgings: First international hotel chain whose claim to fame is having gigantic indoor and outdoor...
...waterparks at each of its hotels. The chain must have at least 100 hotels across the USA and at least 100 hotels elsewhere in the world. Each hotel's indoor and outdoor waterparks must EACH be at least the size of an American football field. Each waterpark must also be very unique in design and theme. The hotel rooms with direct access to the waterparks or a balcony overlooking them must be soundproof so adults can enjoy the pools after the kids are in bed WITHOUT disturbing those in the hotel rooms. [For families traveling, such a hotel chain means their kids have something fun to look forward to at the end of each day's travel.]
Future Challenges:
First above hotel chain to have:
1) At least 1,000 hotels across the USA and 1,000 elsewhere in the world.
2) The largest waterpark in the world at one of their hotels.
3) An adults-only pool (or section of a large pool) as part of the waterpark complex that has its own partially submerged alcoholic bar.
Discussion:
If you would like to discuss this challenge with others, click
here
to go to this challenge's discussion forum.