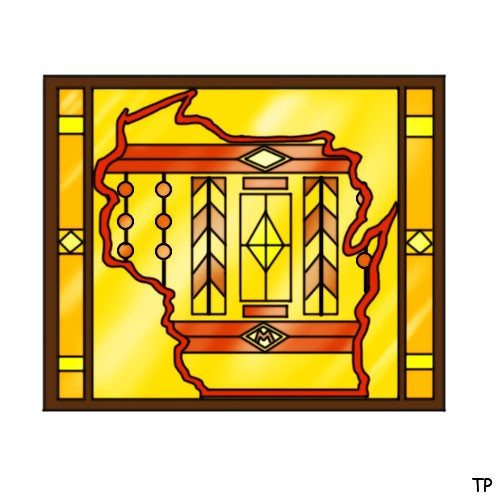 Wisconsin: First state senator or state legislator to successfully introduce a bill to the...
...state legislature and get it signed by the governor that reduces the property tax rate by 10% for any residential or commercial building that is designed or remodeled along the lines of Frank Lloyd Wright's "prairie house" style and requires all new government buildings (town/city, county, state and federal) in Wisconsin to be done in that style. [The idea is to make the architecture of the State of Wisconsin unique in the world by having it patterned after its most famous architect's most famous artistic style. This will give the state a unique look that will help it attract tourists from around the world.]
Future Challenges:
1) First state legislator or state senator to successfully a bill to the state legislature and get is signed by the governor to make Frank Lloyd Wright's birthday an official state holiday. State and local government workers getting the day off.
First Wisconsin tourist association to:
2) Promote a state-wide "Open House" of all Frank Lloyd Wright buildings and homes on June 8 in celebration of Wright's birthday.
3) Offer an annual cash prize for the best smartphone app that helps people find all the open houses of Future Challenge #2 and give people a GPS-guided route that will take them to them. Each year all the Wright Open House apps will be compared and evaluated for the prize. The winner to be announced June 7th.
First tour bus company to:
4) Offer a week-long architectural tour of Wisconsin's Frank Lloyd Wright buildings and homes. To win this prize, the tour's guide must be an architect who graduated from the Frank Lloyd Wright School of Architecture. Also, the tour bus company must have done at least 100 of these tours and each tour must have at least 30 paying tourists.
5) Do FC #4 starting on June 8.
Discussion:
If you would like to discuss this challenge with others, click
here
to go to this challenge's discussion forum.